Simple Hacks To Have A Free or Cheap Night Out 
Part of student culture is trying to save as much money as possible, however, you can and wherever you may be. In terms of a night out, they can end up quite expensive If you're not careful, as the drunk version of yourself will be tapping your card like there's no tomorrow on shots for all your housemates or society members.
Waking up and realised you've spent your food bill for the week on a night out is a dreaded occurrence, OMG the anxiety is real!
We've put together this list of simple hacks to help you have a free or cheap night out.
Let's begin.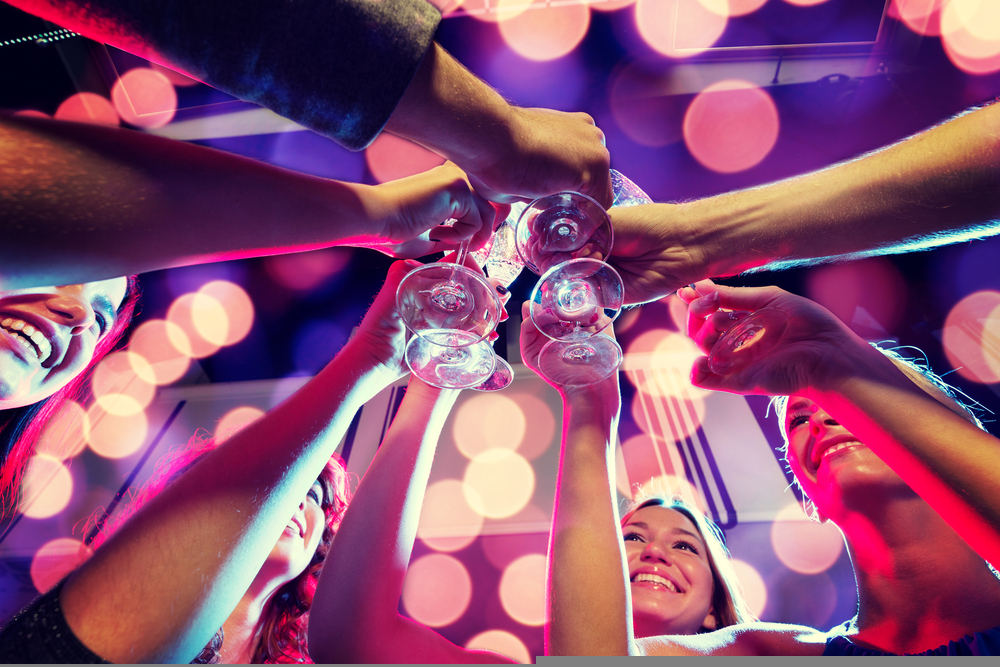 1) Pre-drinks
Bevvy before you go out
Pre-drinking is ensuring that you're at least tipsy before going out to a party or a nightclub, not only is it a good social trick if you're feeling a little anxious and need to loosen up a little before you arrive, but it's also a great money-saving hack.
You may find you tend to enjoy your pre-drinks or after parties way more than you did at the actual event, this is because you don't have to worry about how much your bank balance is going down and there's not a half an hour queue for the toilet or drinks.
You're also in charge of the music at pre-drinks if you're hosting. You can create your own Spotify playlist with tunes everyone loves to listen to before going out.
The best way to pre-drink is to head to your local corner store or cheap supermarkets such as Asda and buy your alcohol of choice and maybe a mixer such as lemonade or coke. A good idea is to split your drinks with your flatmates, so you're all responsibly enjoying the night. A bottle of spirit is around £15 so split between four of you, it's only a fiver! You'll get a few drinks each, without going overboard.
You can also grab a case of beers for pre's and play a game of beer pong to get everyone in a lively mood.
Even if you're not a big drinker (you don't have to be to enjoy a night out, you know), pre's is a good opportunity to talk to people and get to know everyone in your accommodation before you head to the noisy clubs where you're shouting over each other. Additionally, if you eat before going out at pres, you'll save money on takeaways later on in the night.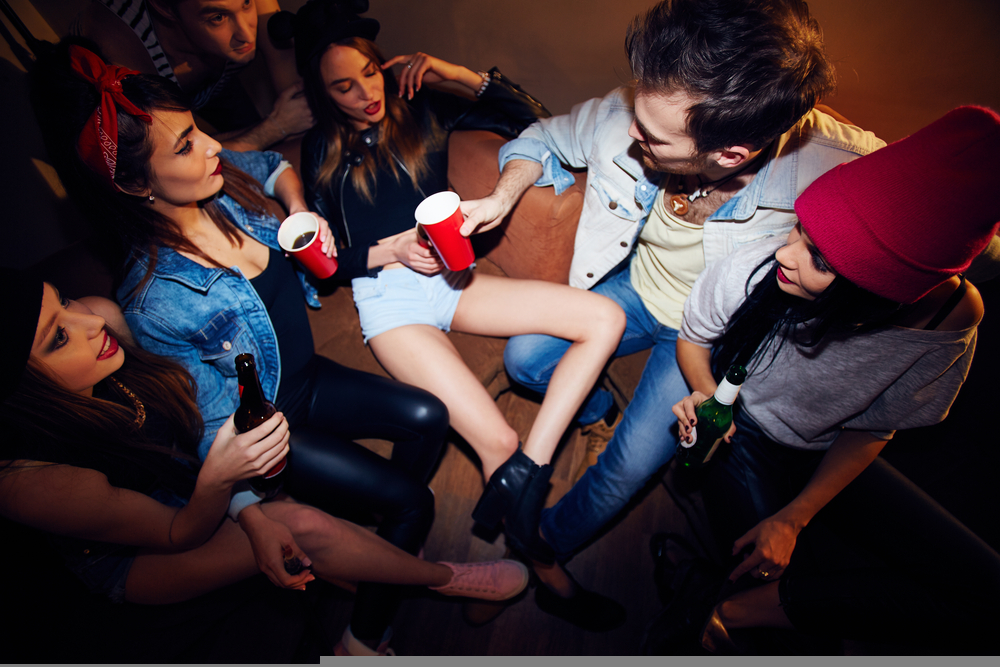 2) Club Promotion
Earn your way to the top
Get involved in club promotions, there are all sorts of work to choose from, from ticket selling to handing out leaflets advertising a local nightclub.
As a club promoter, it's your job to influence more people to turn up to a nightclub. You essentially create your guest list of friends or people from your student accommodation, ensuring that people go to specific club nights.
The pay and benefits vary from place to place, but most of the time you will receive free entry to the clubs you promote with a drink or two included, or you will be paid a certain amount of commission for every person that attends.
Not only will you gain commission for tickets sold, but people who buy tickets through you tend to get a discounted rate, quicker entry from the long queues, or even free entry before a certain time.
Keep your eyes peeled in your student accommodation for any posters or group chats offering to join guest lists.
Promotion work can be rewarding and is a good hack to ensuring a free or cheaper night out.
You can get involved with club promotion by contacting nightclubs directly or sometimes club promoters in your university city will contact you on social media asking if you want to rep for them.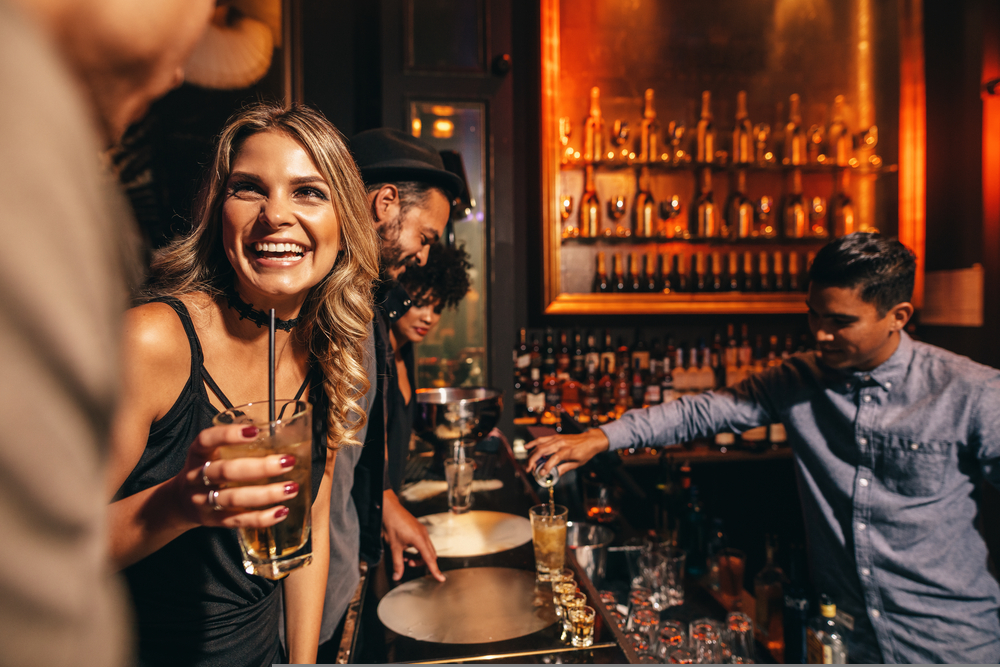 3) Set a budget for the night
Save save save
Deciding how much you roughly want to spend before your night out is a good idea so that you're not dipping into money you need for other things – like your savings for a train ticket to visit a friend in another city.
You can even withdraw your money from an ATM (one that doesn't charge a fee) and leave your card at home, so you're not tempted to spend more. Although, since Covid, a lot of places still prefer you to pay by contactless as it makes the process quicker.
If you do plan to take cash out with you, make sure to put it in a zip pocket or within a purse or wallet that you'll always have on you.
Another trick is to transfer the amount of money you want to spend to one account and the rest of your money for other things to another, such as your savings account. Then the next day, you can send the money back and you've ensured that you haven't spent more than you wanted to. Buying drinks can be expensive so we don't want you to get tempted.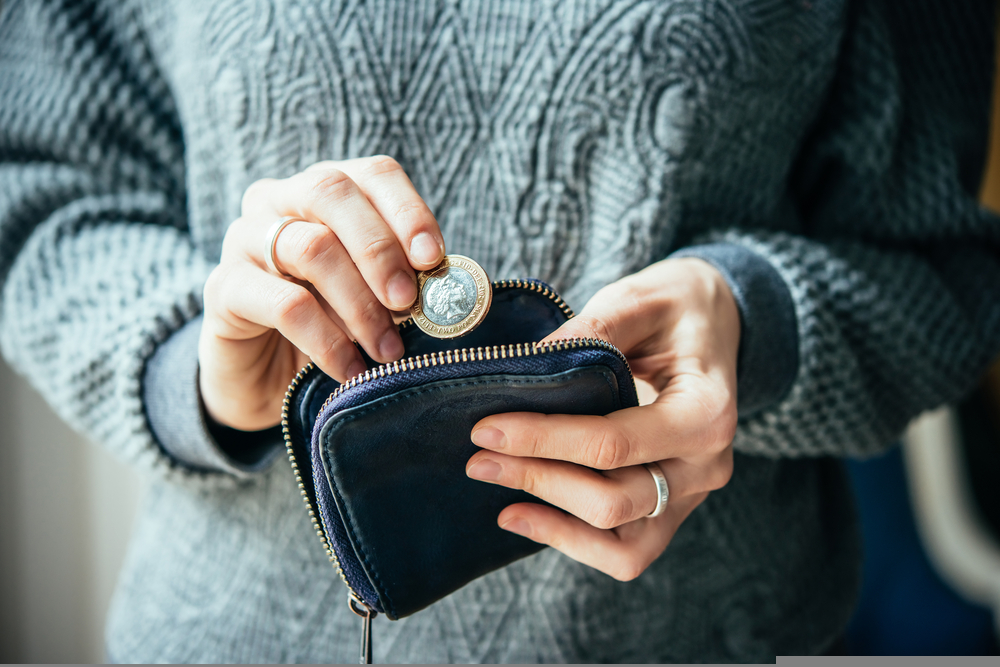 4) Reduce money spent on travel
Ditch the Ubers.  
If you're going on a night out and the club is within walking distance, then opt to walk instead of getting an Uber or taxi to save money. Chances are, if you're the person who books the ride, you won't receive the money from others and it can be a hassle to work out costs. It can be an enjoyable part of the night making your way by foot, and you'll most likely bump into other students heading to the same place en route.
Make sure if you do end up walking late at night to or from a night out, that you're walking in a well-lit area and with other people. Try to ensure you have a battery left on your phone just in case you need to contact anyone.
Although it can be a great money-saving trick to walk somewhere instead of a more expensive option, it might not always be the safest option, if where you're going is quite out the way. Use Google Maps to work out how long it will take you to get to a certain venue on foot, in a car, or by public transport.
Hanging outside your student accommodations before leaving for your destination can be a great way to make friends, and you might be able to get on someone's guest list. Here at Essential Student Living, we have loads of properties with fabulous outside areas so what're you waiting for, take a look!
Uber and taxis can be overpriced especially at peak times when there's a lot of demand, for example, if you're living in one of the UK cities that doesn't have overnight transport.
So, if you can, think about a cheaper alternative to your night out, like going home earlier, if the bus or train is cheaper – some even offer a student fare.
If you do choose to get an Uber or taxi on your nights out, keep track of how much the taxi fare was so you can send it to the person who's paying or use the split fare option on Uber.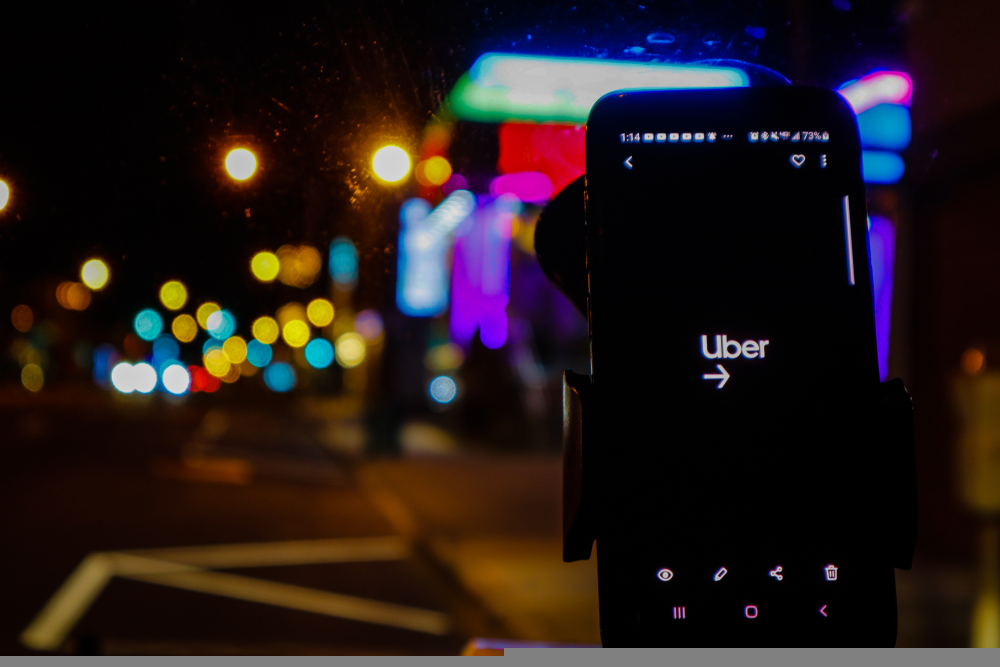 5) Look out for free events
No entry fee Yipee!
What better way to save money on a night out than to attend a free event! Lots of bars and nightclubs host different club nights that don't require a ticket fee, so the only thing you must pay for is your drinks.
If you've had your pre's then you will save even more, as you won't need to buy many drinks or any at all. Sometimes free entry events can be better than those you pay a lot of money for, as you tend to not have set a high expectation for the place.
Spending loads on an event that ends up letting you down can annoying, as its set you back £20 and the vibes were off, you didn't like the tracks the DJ played, and you didn't meet anyone new.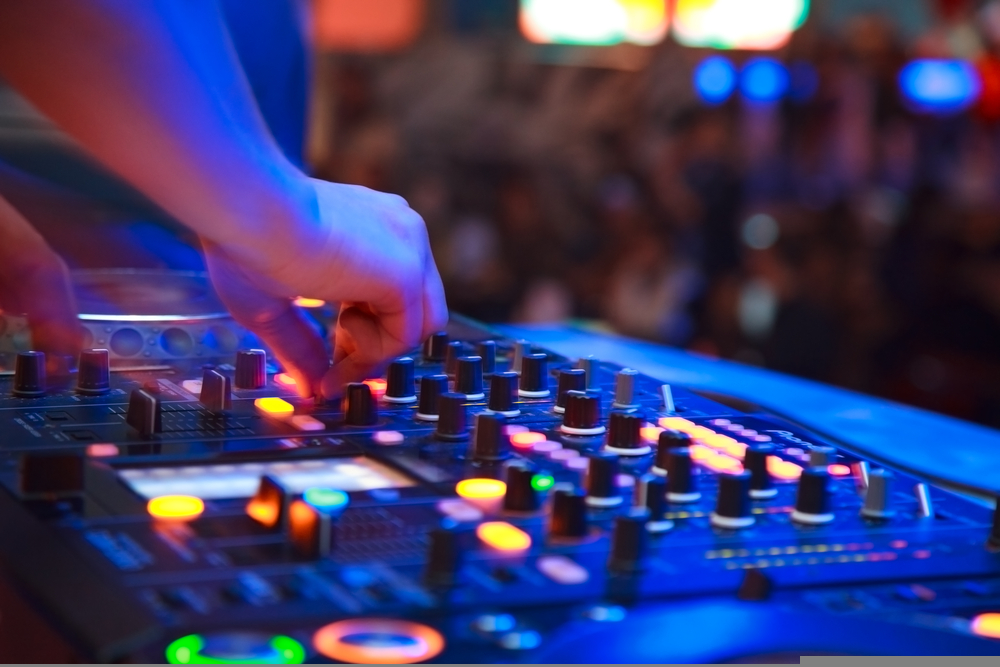 6) Don't buy rounds
"Let's all get a round of drinks in each!"
Buying rounds can feel like a good idea at the time, but you'll come to realise that it can be a bit of a scam.
Picture this, you're on a night out with some people from your student accommodation and someone says, "If you get the first round of drinks in, I'll get the second in?".
It initially seems great; you spend less time waiting for everyone to get served and you'll get your next drink paid for. But what tends to happen, is that people who are meant to be getting the next round will end up forgetting about it or insisting they can't get everyone's drinks, or even disappearing into the crowd at the crucial moment.
If you tend to prefer more premium options, but your new pals come back with a Hooch for you when it's their round- you might feel slightly ripped off, or at the least end up with a drink you don't like.
You're best off paying for your drinks, making sure you won't have funded someone else's night out, and you consume the exact alcohol volume that is right for you. Remember, not everyone can handle around, after around, and that is ok!
7) Keep an eye out for offers
Drink promos are your best friend
Going to places that offer a happy hour between a certain time with deals such as buy one get another free or a slice of pizza and a pint deal, is a great way to save some money.
You can even go to places like Wetherspoons for a pitcher deal to share with friends, or a cheap and cheerful meal before you hit town.
A lot of places even offer specific discounts for students so remember to bring your student ID card out with you and download Uni Days or Student Beans to keep track of current discounts and promotions.
You can also follow some of your fave bars and clubs on social media to keep up to date with any upcoming deals to have an affordable night.
Some local bars or pubs even offer a reward card if you're a frequent visitor and often come in for cheap pints. After a few trips, you'll get a free drink or a free round of shots.
It's always worth mentioning you're a student – if you don't ask, you don't get it!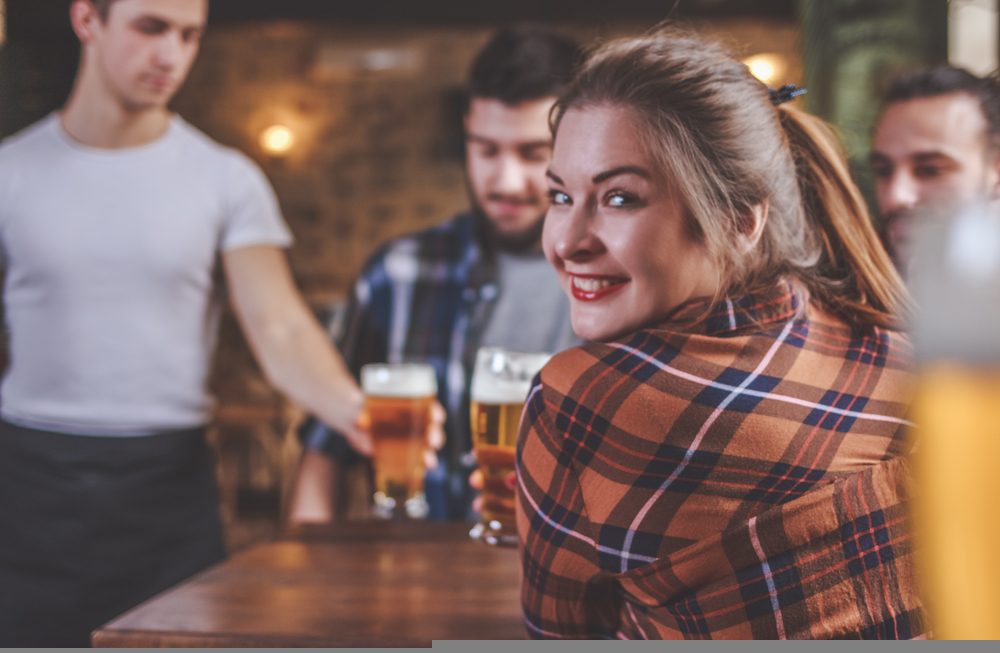 8) End of the night food
Cheesy chips mmm!
We all love an end-of-the-night takeaway when you're stuffing your face with a burger and chips, telling the man in the kebab shop he's your best friend. However, it can be a pricey habit when you have a food shop near your student accommodation.
So, after you've finished your night out, try and save your money by going home to cook a pot noodle or a quick oven pizza.
You can even go to Maccies and make the most of their student deal, a free Cheeseburger, Mayo Chicken, or McFlurry when you buy any Extra Value meal. Just remember to take your student ID or show them your UNiDAYS for some money savings.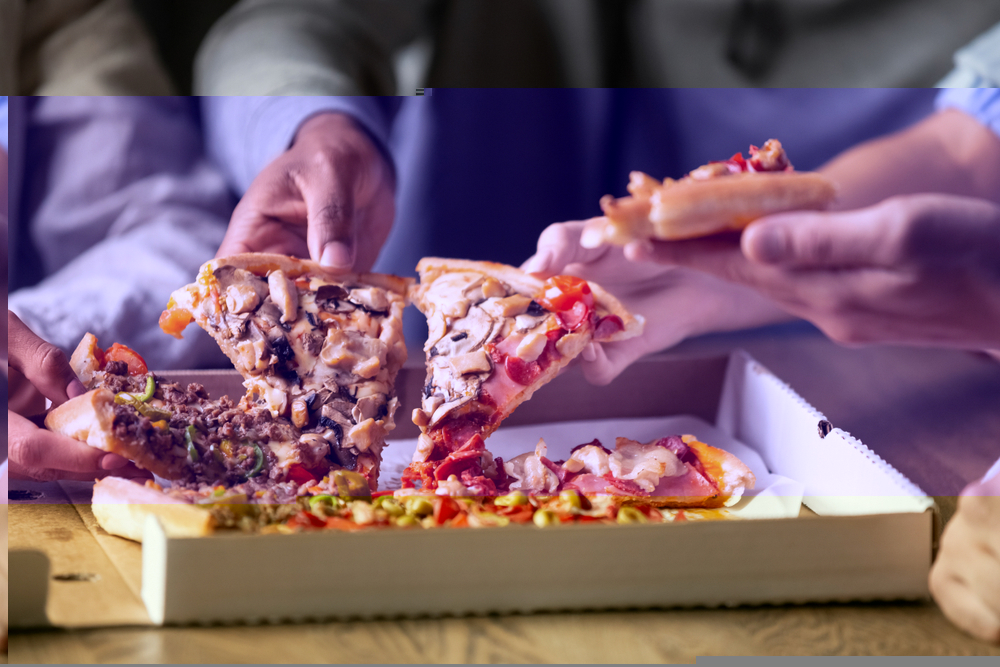 The Dont's
For the love of a good night out, we beg you to not try and sneak your drinks around. You'll most certainly get caught out by security, and it can ruin everyone's night. Not only it is quite embarrassing, but if you've paid for a ticket for a certain event, you don't want to lose out on getting in because you decided to try someone's newest TikTok trick.
Whilst strangers buying you drinks on a night out can seem like a great way to save money, it can be quite dangerous as you don't know this person's intentions, so be wary of this when someone offers to get you free drinks.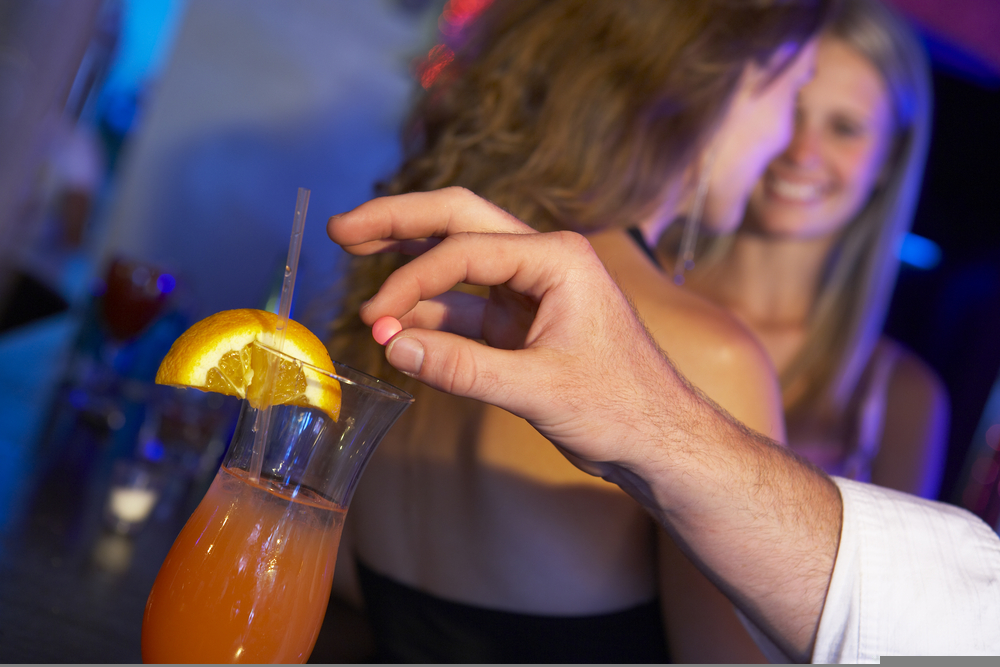 That's it guys, the end of our guide to Simple Hacks To Have A Free or Cheap Night Out.
We hope you've enjoyed learning about ways to take care of your bank account whilst still experiencing a good nightlife.
Why not read our blog on Cheap and Easy Dinner Ideas To Make From Tiktok next?